Say Hello to Ted, the movie! perfect for the Boys!
Movies
by Andy, My Daily Cafe Contributor 
Twitter: @AndyLegends
It's every kid's wish to have a talking stuffed animal as a best friend, and in "Ted" that's exactly what happened. This movie is a story about a man whose childhood wish was for his Teddy bear to come to life, little did he know that wish would become reality. Ecstatic that his teddy bear is not his real life best friend there's nothing that can go wrong…until it's time to grow up. As they grow up his bear becomes somewhat of a hassle and begins to put a strain on Johns (played by Mark Wahlberg) developing relationship with Lori (played by Mila Kunis). Ted soon realizes that it may be time to part ways. Early reviews are saying that a movie "hasn't made [them] laugh so hard in a long time." With vulgar humor involved, it's has an appropriate rating of "R". Catch the full trailer below.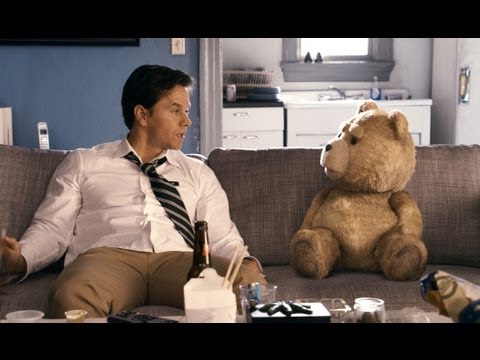 Share this :